"When I started my career as a barber, I really had no idea where the men's category was going to go.
I wanted to build a brand that was steep in the values of old school barbering – old school traditional men's grooming."
– David Raccuglia, Founder of American CREW.
We LOVE American CREW, and more so than that, we LOVE a well groomed man. There is nothing sexier than sharp, clean lines, a quiff up and off to the side and a neatly shaven neck. Top that off with the flirtatious scents of American CREW products and boy have you got all the ladies turning their heads. In 2015 American CREW will reach its 20 year milestone. 20 years committed to working with hairstylists to help build their businesses and advance their skills and knowledge of men's grooming. What's ahead for their latest collection will be something not to miss, and we will have all the information streaming to you as it comes in.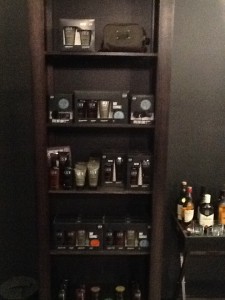 To watch the video of David Raccuglia, Founder of American CREW celebrating his 20 years of success, click here.