weddings.
Getting married? Know someone who is? Or wish you were?
We love all things weddings! We're geared up to cater for weddings bigger than ben her, and the smallest of small. It's all about you, and what you want on your special day! With a highly skilled team of wedding professionals who specialise in hair, make up, pre-wedding facials/massages, eyelash extensions, nails, glowing skin, spray tanning…the list goes on. Your wedding day at our deluxe salon will be an experience you won't forget! think bubbles being popped, fruit platters being served, lattes all round, photographers snapping every moment and having our team make you look like a superstar!
Makes you want to get married doesn't it?
Pop in, shoot us an email or call to book your complimentary wedding consultation today with Lisa. you'll have your own personalised quote all sorted for you whilst sipping a lattè.
testimonials.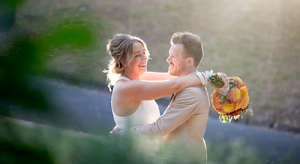 "I had an incredible journey with honeyeater. with all preparations leading up to my wedding day. I met with several of their staff to discuss all areas in relation to their involvement on the day, however my favourite part of dealing with their staff was their genuine enthusiasm and excitement in the months leading up to the wedding. Their attention to detail and absolute professionalism helped me in so many ways that I felt like they were my personal wedding planners. On the day they opened their doors to not only my bridal party but guests and out of town visitors who all received the special "honeyeater." treatment. I couldn't be more grateful for what the whole team did for me on my big day. Thankyou honeyeater.!" – Ebony Griffiths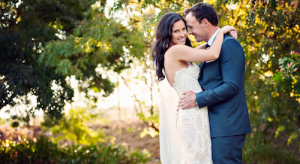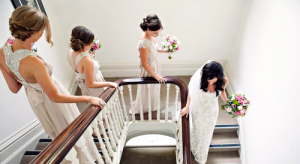 "It was an easy decision to head along to honeyeater. with my mum and bridesmaids to ensure we looked our  best on my recent wedding day and to enjoy a wonderful morning on what was a very memorable day. The central location was handy and the hairdressers and beauty therapists worked with us to create a look we all loved. The team were professional and well organised and no request was too much trouble. We were able to make the space our own and enjoy photos, champagne, nibbles and a lot of laughter while we were getting ready."
– Andrea Rowe
hi, i'm Selina, your personal wedding specialist.
"I'm the wedding specialist here at honeyeater. I will take care of every aspect of your pre-wedding pamper package! I love everything to do with 'weddings' and will assist in any way that I can.
I will answer all of your questions and help you organise all things hair, make up and body for your very special day and ensure everything runs smoothly when you're here in the salon" -Selina.